PRODUCT LIST:
Here are some of the products that we stock
DERM-A-GEL FACIAL RANGE:
250ML AHA Gel Cleanser R380
250ML Kojic Cleanser R440
100ML Eye make-up Remover R170
100ML Exfoliating Gel R235
50ML Prescriptive "A" R605
50 ML Collagen "C" R605
30ML Eye Cream R335
100ML AHA Sunblock SPF30 R525
50ML AHA Skin smoothing cream R600
50ML New Age Taut R600
50ML Night seal R660

50ML Neck Serum R550
50ML Aloe Mask R265
50ML Rosemary/Honey Mask R265
125 ML Calendula Tincture R385
100ML Pore Reducer R400
SUNBED CREAMS:
Solar Gold R200
Small Solar Gold R80

ESSIE:
Polish R140
BIO SCULPTURE:
Bio Sculpture cutex R80/R130
Executive Base R80
Lavender Base R130
Top Coat R80
Nail files R20
Buffer R30
Cuticle Oil R80
Vitamin Base R80
Intimate folisan R80
Exfoliating Sponge R40
Soosox/Soomits R80
(Great for the dry, cracked heels. These special socks/mits have a heat layer on the inside which once cream is applied to the heels or hands it forces the cream into the skin leaving it soft and well conditioned)
Footfiles R60

Replacement Grits for Footfiles R40
Snugglers(Beanbags) R60
HANNON MAKE-UP: ( we also stock all the hair products aswell)
Foundations (Two in one-available in 7 colours) R263 (Liquid + powder)

Eyepencils (Black, white, purple and brown) R 152

Eyebrow pencils (Taupe) R 152
Lippencils (Nude and Natural) R152

Semi-permanent liquid eyeliner (Black) R 162
Superlash long lasting mascara (Black) R 250
Eyeshadows: Day to night (4 shades) R 240
Duo shadow (Blue, green, brown and smokey eyes) R 176
Long lasting Lipstick (Rosebud, Mink, hollywood, berry, coral) R 182
Lip gloss (Candy sugar) R 152
Lipgloss R152
Blusher (sun kiss, Brazillian Tan and Peachy) R 240
Finishing Moisture Seal (125ml) R 176
Pencil sharpener R 58
Retractable blush brush R 110
Foundation sponges R37
HANNON HAIR CARE:
More Hair Volumising Shampoo 250ml R195
More Hair Volumising Conditioner 250ml R195
More Hair Volumising Mist 250ml R200
Hair Growth Follicle Booster Anti-Hair Loss R250
Extreme Anti-Frizz Shampoo 250ml R195
Extreme Anti-Frizz Condtioner 250ml R195
Control Anti-Frizz Shampoo 250ml R195
Control Anti-Frizz Conditioner 250ml R195
Blow Straight Styling Lotion 125ml R185
SIlk Finishing Spray 125ml R210
Silicone Smoothing Serum 60ml R175
Normalising Moisture Shampoo 250ml R195
Detangling Conditioner 250ml R195
Straightening Iron Protection Shield 125ml R205
Super Shine Shampoo 250ml R195
Super Shine Conditioner 250ml R195
Platinum Infusion Shampoo 250ml R205
Platinum Leave-in Conditioner 250ml R205
Red Infusion Shampoo 250ml R205
Copper Infsuion Shampoo 250ml R205
Liquid Crystal Styling Gel 250ml R185
Style Freeze Firm Hold Hair Spray 250ml R200
Style Lock Super Hold Hair Spray 250ml R200
Spiker Gel WAx 100ml R120
Sculpting Hair Gel 150ml R145
Polish Wax Wax 50ml R125
Scalp Therapy Treatment 125ml Anti-Hair Loss R215
Miracle Hair Treatment 250ml R260
Argan Oil 60ml R225
Anti-Hair Loss Capsules 60s R255
Detangling Comb R50
Skincare available on order
Makeup Cleansing Milk 150ml R315
Gentle facial Wash 150ml R315
Gentle Claensing Facial Bar R155
Toner pH Balancing 150ml R305
Mother Of pearl Facial Scrub 75ml R275
Gentle Enzyme Skin Peeler 50ml R365
Liquid Face Lifting Serum 50ml R535
Lightening Serum For Pigmentaion 50ml R525
Collagen Smoothing Serum 50ml R755
Wrinkle Reducing Serum 50ml ( launching soon) R1185
Daily Sunblock Moisturiserr SPF30 75ml R335
Oil Control Moisturiser ( for oily skin) 50ml R390
Intense Hydrating Moisturiser (for dry skin) 50ml R390
Balancing Moisturiser (for combination skin) 50ml R390
Hydralite Moisturiser (for normal skin) 50ml R390
Night Creme Ultra Rich 50ml R485
Purifying Kaolin Earth Mask 50ml R315
Rehydrating Moisture Mask 50ml R 325
Vitamin E Eye Creme 15ml R 355
Scar Repair Tissue Oil 150ml R325
Neck And Bust Firming Creme 200ml (launching soon) R420
For any further product information please visit the website at www.hannon.co.za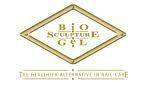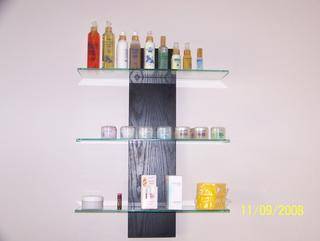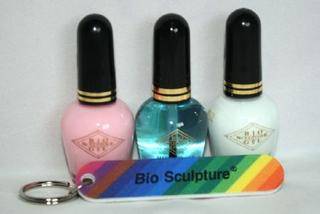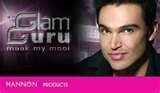 Quick enquiry
Complete and submit
Contact us:
Tel and address detail:
Office information:
191 Circular Drive
Lorraine
Port Elizabeth
Tel: (041) 367-1427
Fax: (041) 367-1427
Trading Hours:
Monday 08:00-12:00
Tue-Fri 08:00-17:30
Sat 08:00-13:00
Closed on sundays and public holidays
E-mail: info@ultimateindulgencepe.co.za
Spoil Yourself
You deserve it!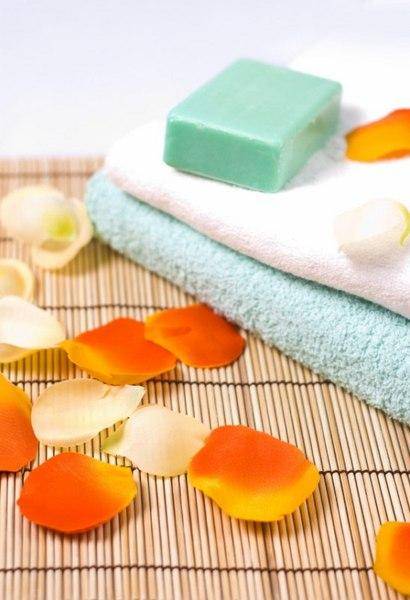 Using this site means you accept its
terms
| Copyright © 2020 Ultimate Indulgence Beauty Salon, Port Elizabeth, South Africa.
| website by